I decided it was time for a short break and wanted an easy, stress-free holiday.  A good friend of mine lives in Malta, so I thought I'd take the opportunity to visit her and have a bit or R+R. But the entrepreneur in me decided that it would be too much of a wasted opportunity if I didn't try to find out if there was any appetite for dog massage in Malta! Malta is a great little island and is a perfect destination for me, as many people in Malta speak English.
Malta is also one of the only countries where, as long as you know the right people, you can get access to all kinds of PR opportunities. Once I had made the decision to go, my PR machine in the form of Jo Caruana from www.writemeanything.com got busy, very busy.
Jo did a great job in getting me some coverage on the island, the first article was in the Times of Malta, CLICK HERE to have a read.
The day I arrived in Malta I was whisked off the a TV studio where I appeared on the early evening magazine programme, 'Illum ma' Steph' CLICK HERE and scroll down to have a read.  I had a 15 min slot with Jo Caruana's dog, Pip. He was such a little sweetie, was really relaxed and seemed to feel completely at home in front of the cameras – unlike me!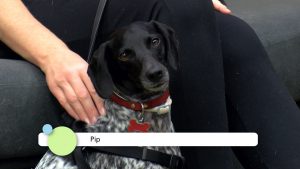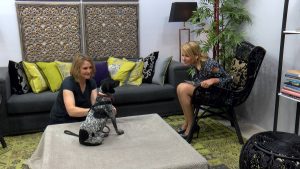 My TV debut was quickly followed by a stint on local radio on 'The Big Drive Home on XFM 100.2 with Trudy Kerr' CLICK HERE and scroll down to have a read. It was brilliant fun! Radio is definitely more my medium of choice when it comes to public PR – it's easier to hide behind the microphone! However, I did succumb to demonstrating dog massage on Trudi's teddy bear. Very difficult to remain composed throughout this very long 3 minutes….  CLICK HERE to see the full radio interview.
The radio broadcast resonated with the listening public who started sending Trudi though photos of their dogs in fancy dress!  The show also caught the attention of Rebecca and Gabi who run 'Hand You Paw Malta' a holistic, behaviour and exercise based doggy day care centre in Malta. I'm hoping to be able to bring my 'Introduction to Canine Massage Workshop' to Malta via Hand Your Paw later in the year.  There are lots more exciting things coming soon.
Watch this space!